Attitudes towards the use of simulators as real world training tools are going through somewhat of a seismic shift in professional motorsport. Speaking on the F1 Nation podcast, Damon Hill the 1996 F1 world champion had a lot to say about the advantage simulators are giving the young superstar drivers in Formula 1. 
"I wonder whether there's something about that nature of Formula 1 these days which is helping a younger generation of drivers, because I think they've been used to playing computer games. And I think there's something about the way the cars can be driven. Using different parts of the brain. It's more to do with the signals they're getting are more eye to hand, rather than through the seat of their pants, they're able to respond to what they're seeing. I don't think Daniel was one of those, that generation."
Many of the older drivers on the grid have openly discussed their distaste for simulators in the past. Certain veterans such as Lewis Hamilton, Daniel Ricciardo, and Sebastian Vettel have always despised driving sims even at their team factories.
In the podcast Damon Hill discussed how the reluctance by the old guard of F1 drivers might be leaving them at a disadvantage against their younger rivals. He added, saying:
"And so that potentially opens up a different setup possibility for engineers, so they can go from optimum setup, which perhaps doesn't give the feel to the old school drivers as much."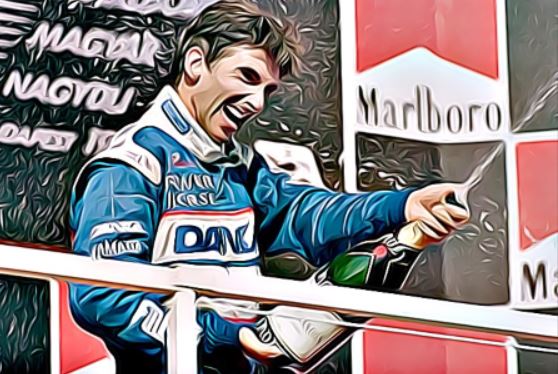 Many of the younger F1 drivers have embraced sim-racing completely, often competing against one another while live-streaming on social media platforms. The young superstars of F1 Charles Leclerc, Max Verstappen, George Russell, Lando Norris, Alex Albon, Esteban Ocon and Pierre Gasly  have all competed in competitive sim racing events. Norris came close to winning the virtual Indy 500 in 2020 and Verstappen is legitimately one of the top sim racers in the world in certain track/car/event combinations. Given how closely many simulations resemble real-world racing series, they provide a feasible alternative to actual racing and private testing, allowing F1 drivers to hone their craft.
Sims Provide Mental Edge
In an interview last year Charles Leclerc discussed the value of spending time in simulators:
"The mental approach is just like the real one. I realized that when I lined up for the important online races just to win them. If you prepare yourself properly to face high-level opponents, you will dedicate that kind of commitment to training which then leads you to develop the competitive tension and concentration necessary to obtain the maximum in terms of performance. The intensity is clearly lower because in simracing there is no risk component, but the tension of a grid, even if virtual, is felt."
This way of thinking is a monumental shift in the attitude of professional motorsports drivers and pundits towards sim racing. As this approach yields more pole positions, podiums and championships – respect for sim racing will continue to grow. Someday soon, winning at the top levels of motorsports without sim "seat time" may be unthinkable.
– Conor Murphy, Performance Engineer, Sim Racer Academy
BACK TO THE NEWS & OPINIONS PAGE